There's a handy sized scoring board and bone folder free with issue 79 of
Papercrafter
magazine. So I thought I'd put it through it's paces by making a pinwheel - a true test for any scoring board. I used a medium weight patterned paper and it was a breeze, nice crisp folds and no tearing.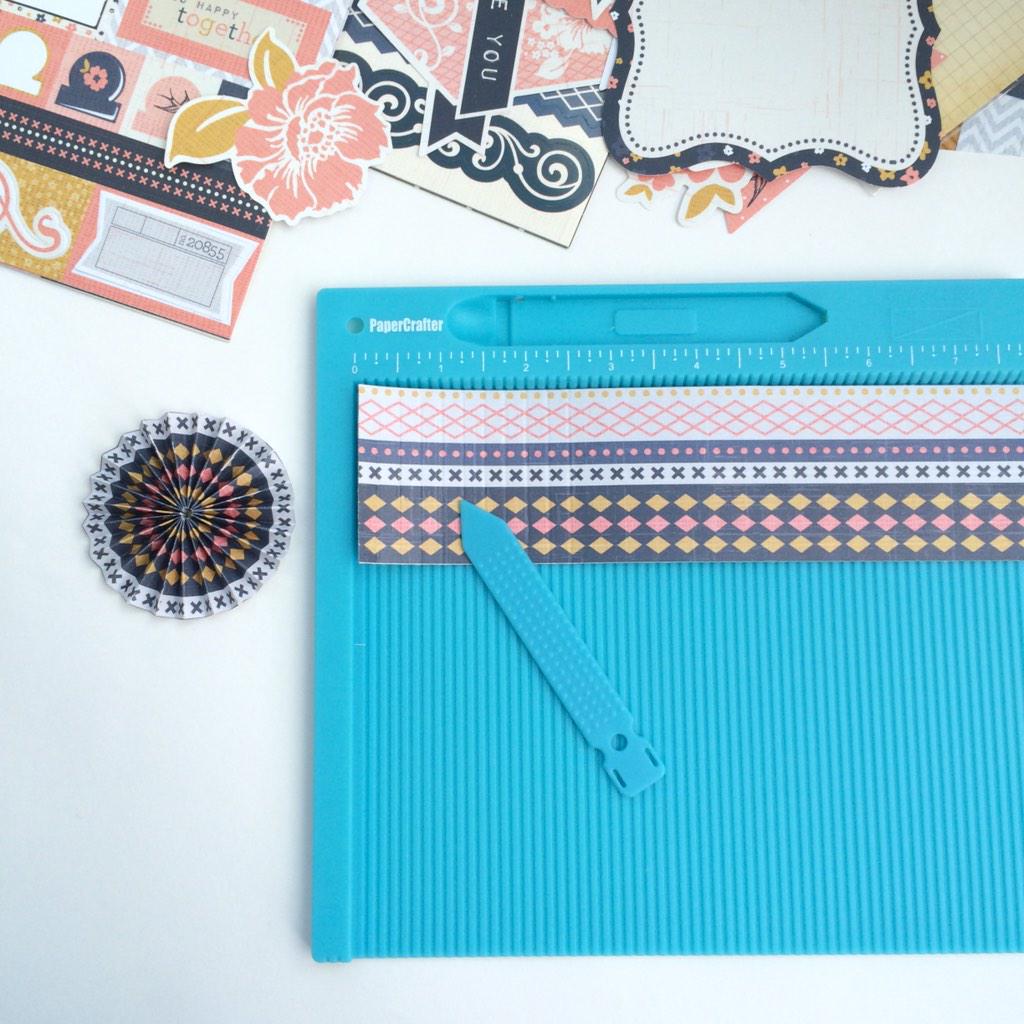 It's a lovely bright blue too so not likely to get lost in the sea of paper on my craft desk.
The only downside (for me) is it increments in inches but that is more than outweighed by it's handy size meaning it can quite easily live on my craft desk. My Martha Stewart board is seldom used because it's tucked away behind my desk - out of sight out of mind!
Papers and diecuts: Grace Taylor - Modern Cabin